Bensheim
Bensheim (40,000 inhabitants) is located halfway between Darmstadt and Heidelberg. The city is located in the popular area of ​​the Hessische Bergstraße, a picturesque landscape with vineyards and forests interspersed with castles and castles on mountain slopes. Thanks to its sheltered location, the climate in Bensheim is pleasant, hence the nickname 'German Riviera'. The city center of Bensheim is definitely worth a visit because of the historic buildings.
Further information: www.bensheim.de/en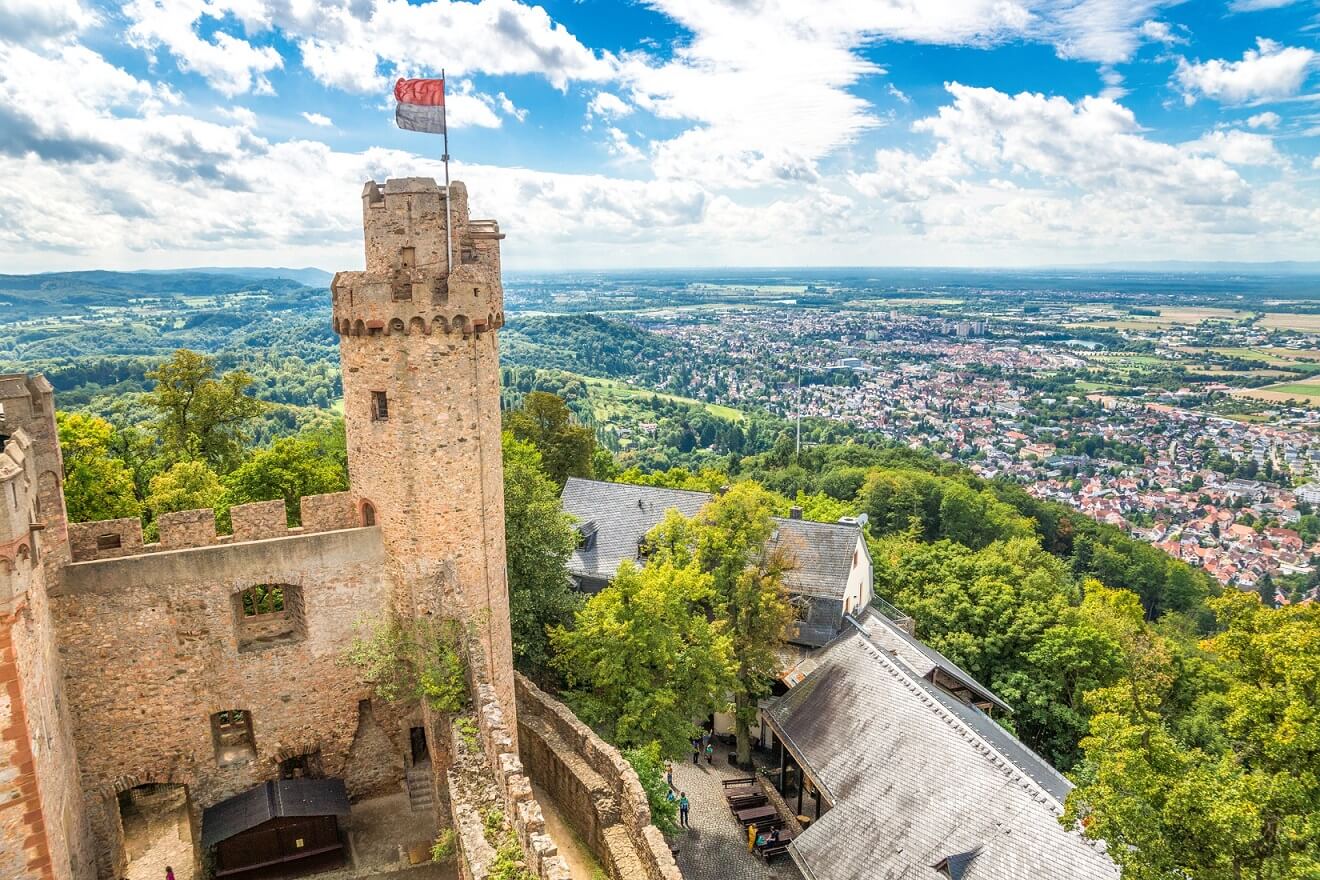 Heidelberg
Twenty minutes' drive below Bensheim lies the medieval university town of Heidelberg. Visit the pleasant historic center with its cozy market square and small shopping streets. And see the 13th-century Heidelberg Castle, the 18th-century Alte Brücke and the student prison that dates back to the 16th century.
Further information: www.heidelberg.de/hd,Len/300652.html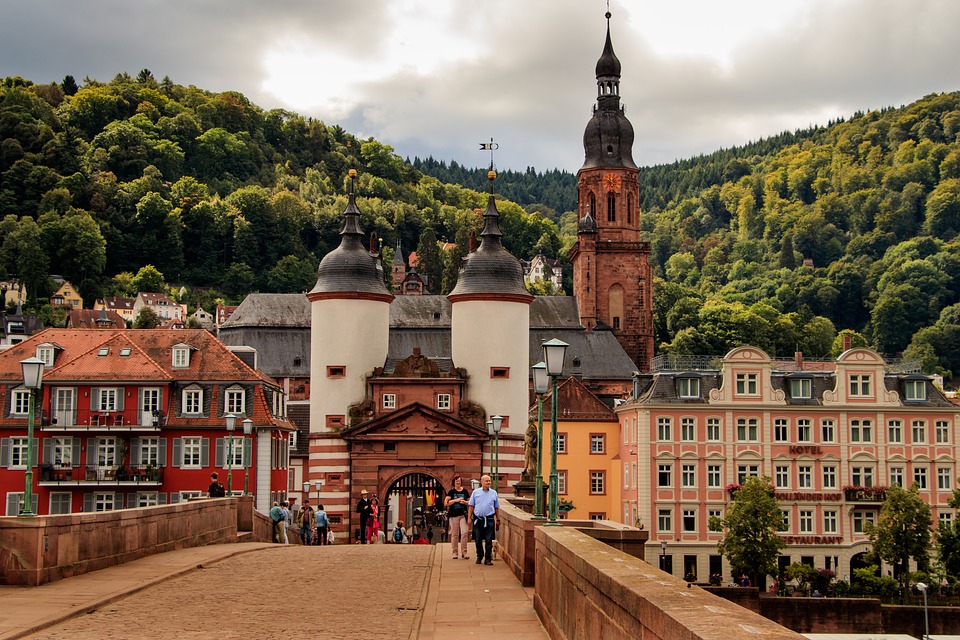 Mannheim
30 minutes drive from Bensheim you will find the 'river city' Mannheim. Surrounded from the Rhine and Neckar, Mannheim made a huge development with his river ports in the past. Mannheim is famous because of Carl Benz who produced the first car there. Mannheim has a special ground plan: It is a square city and the streets are marked with key ratios instead of names. Further landmarks of the city are the castle of Mannheim and the telecommunication tower.
Further information: www.mannheim.de/en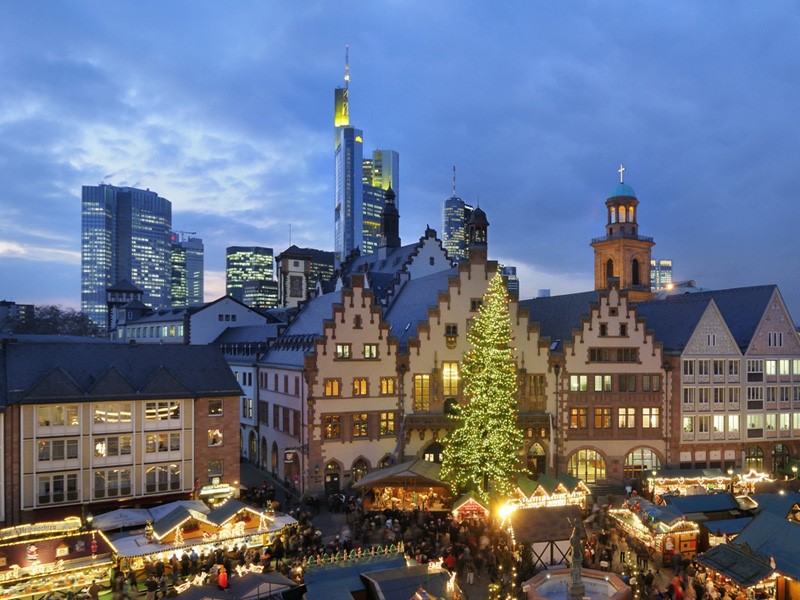 Bensheim
Bensheim (40.000 Einwohner) liegt auf halber Strecke zwischen Darmstadt und Heidelberg. Die Stadt liegt im beliebten Gebiet der Hessischen Bergstraße, einer malerischen Landschaft mit Weinbergen und Wäldern, durchsetzt mit Burgen und Schlössern an Berghängen. Dank der geschützten Lage ist das Klima in Bensheim angenehm, daher auch der Beiname "Deutsche Riviera". Die Innenstadt von Bensheim ist wegen der historischen Gebäude auf jeden Fall einen Besuch wert.
Weitere Informationen: www.bensheim.de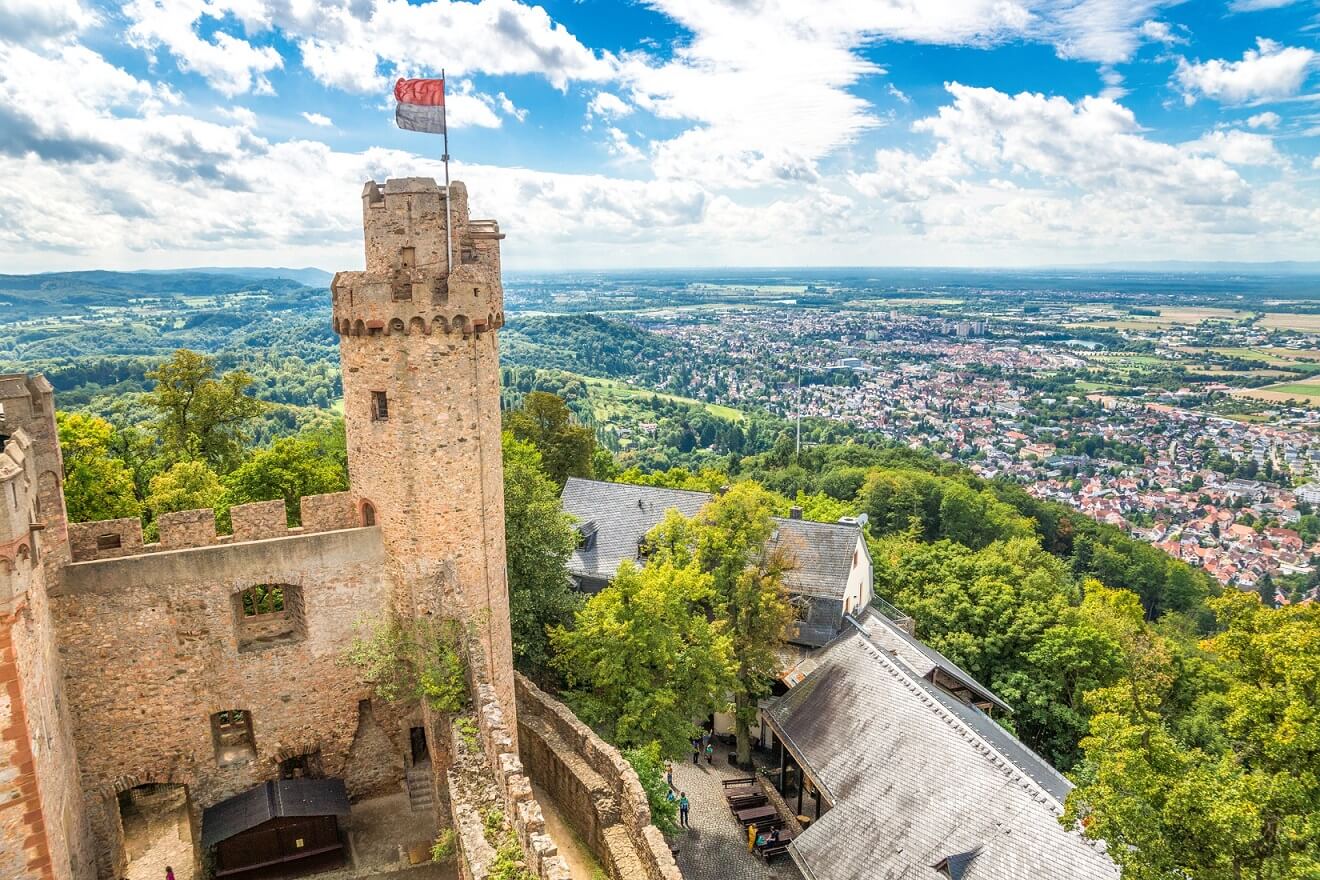 Heidelberg
Zwanzig Autominuten unterhalb von Bensheim liegt die mittelalterliche Universitätsstadt Heidelberg. Besuchen Sie das angenehme historische Zentrum mit seinem gemütlichen Marktplatz und kleinen Einkaufsstraßen. Und sehen Sie das Heidelberger Schloss aus dem 13. Jahrhundert, die Alte Brücke aus dem 18. Jahrhundert und das Studentengefängnis aus dem 16. Jahrhundert.
Weitere Informationen: www.heidelberg.de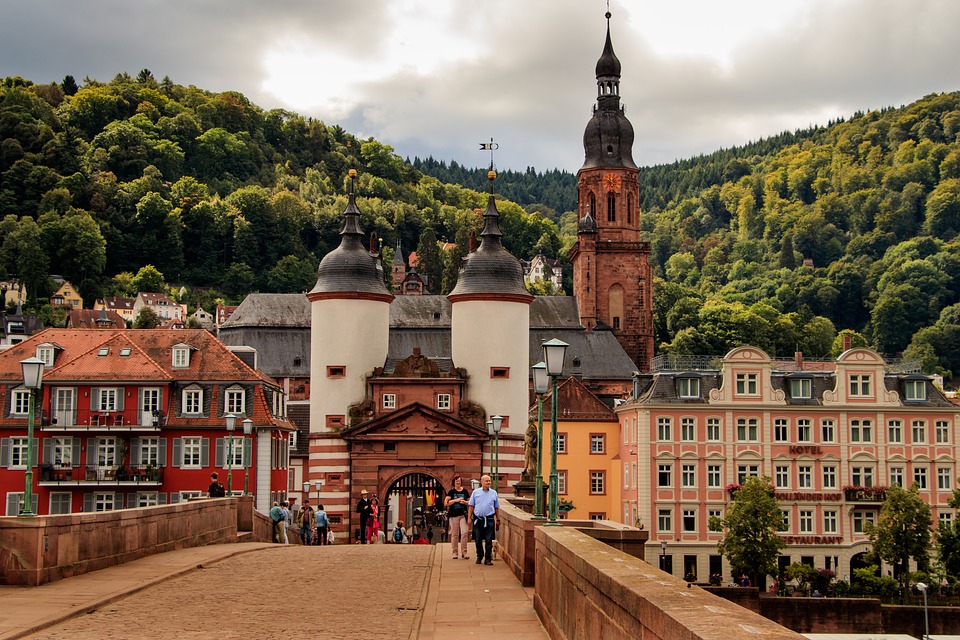 Mannheim
Mannheim (35 km von Bensheim) hat 300.000 Einwohner, ist umschlossen von den Flüssen Rhein und Neckar und hat sich dank seiner Binnenhäfen entwickelt. Seinen Anspruch auf Ruhm erhebt es aufgrund der Autoindustrie: Carl Benz hat hier sein erstes Auto produziert. Die Stadt hat einen sehr speziellen Grundriss: Ein vollkommen rechteckiges Netzwerk aus Straßen, von welchen die meisten Kennziffern statt Namen haben. Ein Bus bricht täglich vom Wasserturm auf dem Friedrichplatz um 10:30 Uhr zu einer zweistündigen Stadtrundfahrt auf, die u.a. auch einen Blick auf das Mannheimer Schloss und vom Fernmeldeturm beinhalten.
Weitere Informationen: www.mannheim.de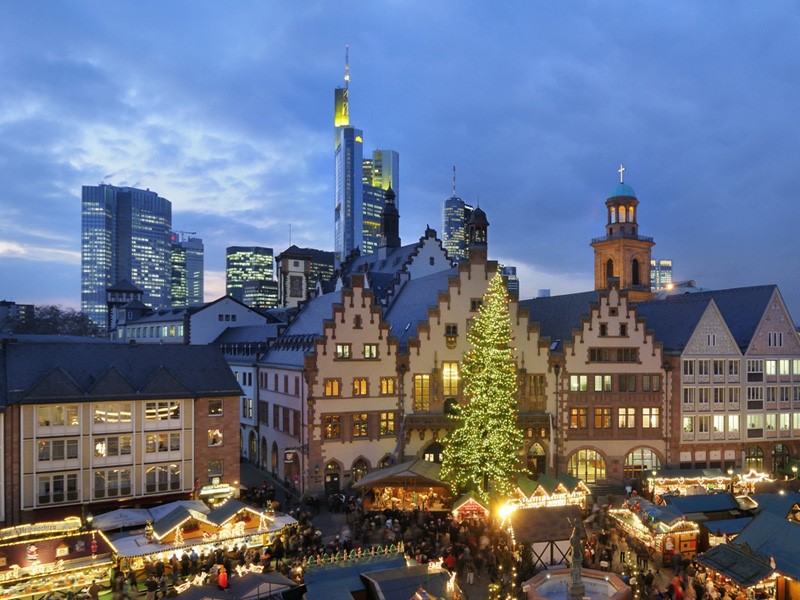 Bensheim
Bensheim (40.000 inwoners) ligt halverwege Darmstadt en Heidelberg. De stad ligt in de geliefde streek van de Hessische Bergstraße, een schilderachtig landschap met wijngaarden en bossen afgewisseld door burchten en kastelen op berghellingen. Dankzij de beschutte ligging is het klimaat in Bensheim aangenaam, vandaar de bijnaam 'Duitse Rivièra'. De binnenstad van Bensheim is vanwege de historische gebouwen zeker de moeite waard om te bezoeken.
Meer informatie: www.bensheim.de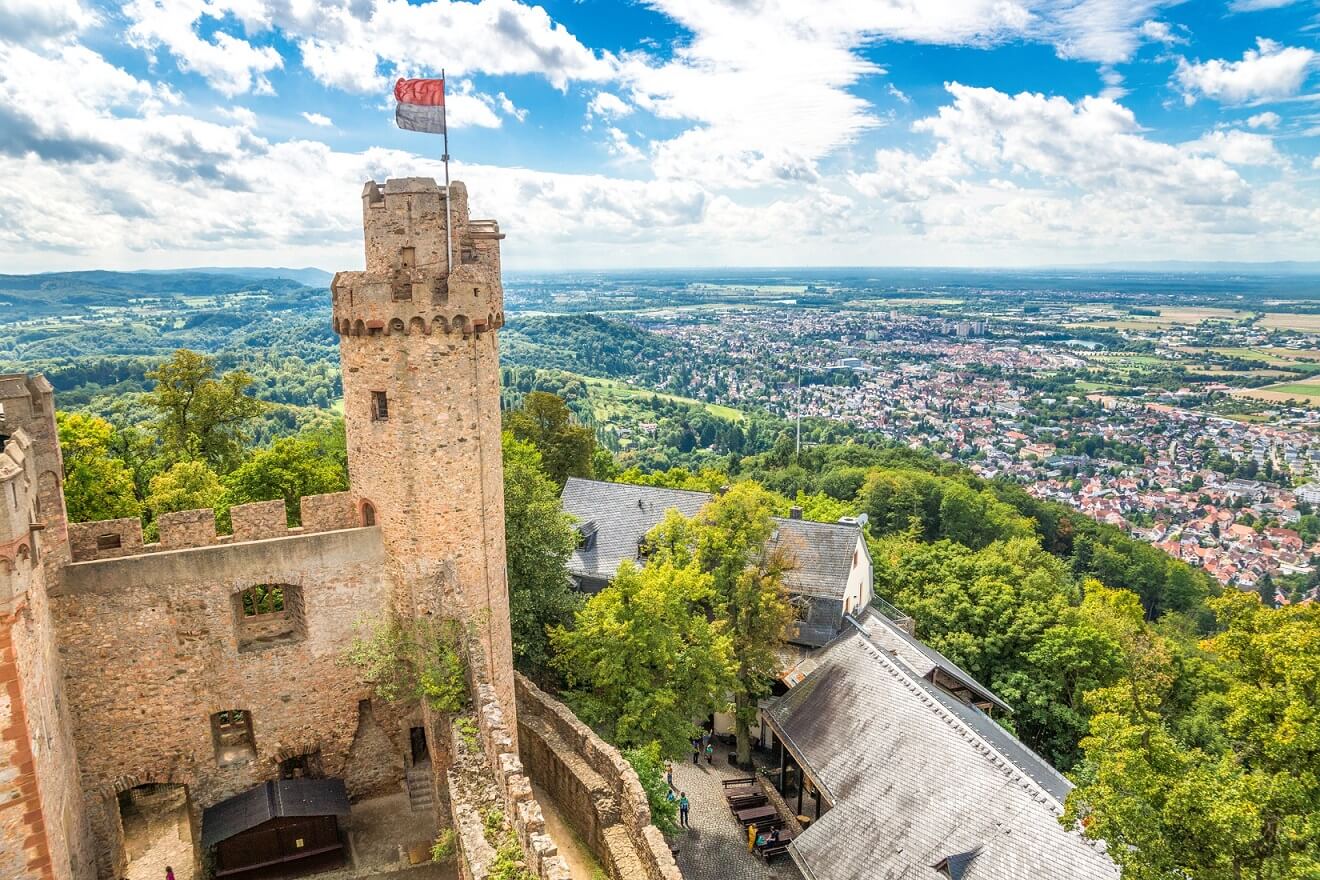 Heidelberg
Twintig minuten rijden onder Bensheim ligt de middeleeuwse universiteitsstad Heidelberg. Bezoek het gezellige historische centrum met zijn knusse marktplein en kleine winkelstraatjes. En bekijk ook het 13e-eeuwse kasteel van Heidelberg, de 18e-eeuwse Alte Brücke en de studentengevangenis die dateert uit de 16e eeuw.
Meer informatie: www.heidelberg.de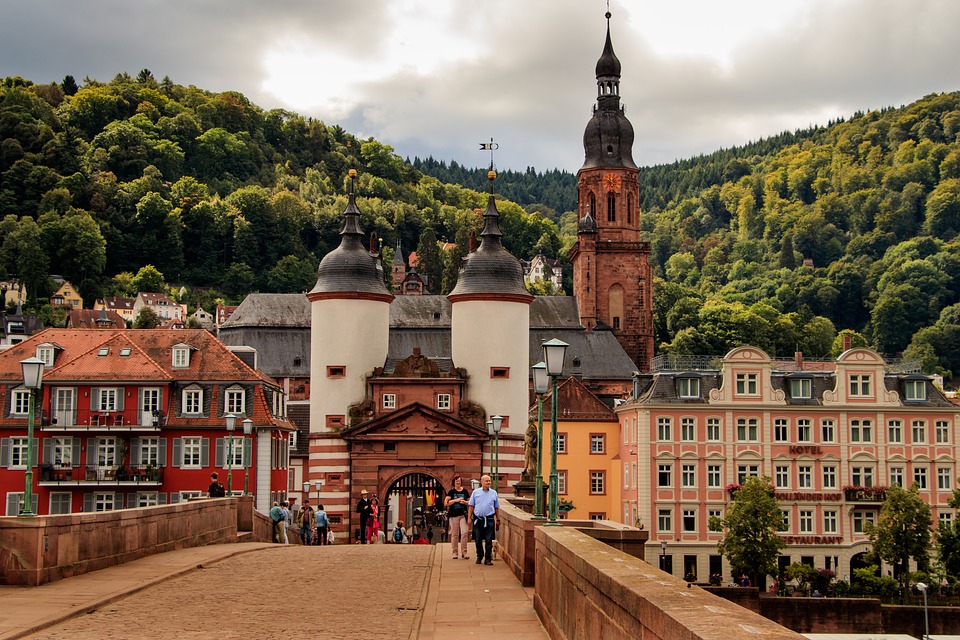 Mannheim
Mannheim (35 km van Bensheim) heeft 300.000 inwoners, wordt omringd door de rivieren Rijn en Neckar en heeft zich ontwikkeld dankzij de binnenhavens. Mannheim is onder andere bekend vanwege de auto-industrie: Carl Benz produceerde hier zijn eerste auto. De stad heeft een heel specifieke indeling: een perfect rechthoekig netwerk van straten, waarvan de meeste nummers hebben in plaats van namen. Dagelijks vertrekt er om 10.30 uur een bus vanaf de watertoren op Friedrichplatz voor een twee uur durende rondleiding door de stad, met uitzicht op het kasteel van Mannheim en de telecommunicatietoren.
Meer informatie: www.mannheim.de